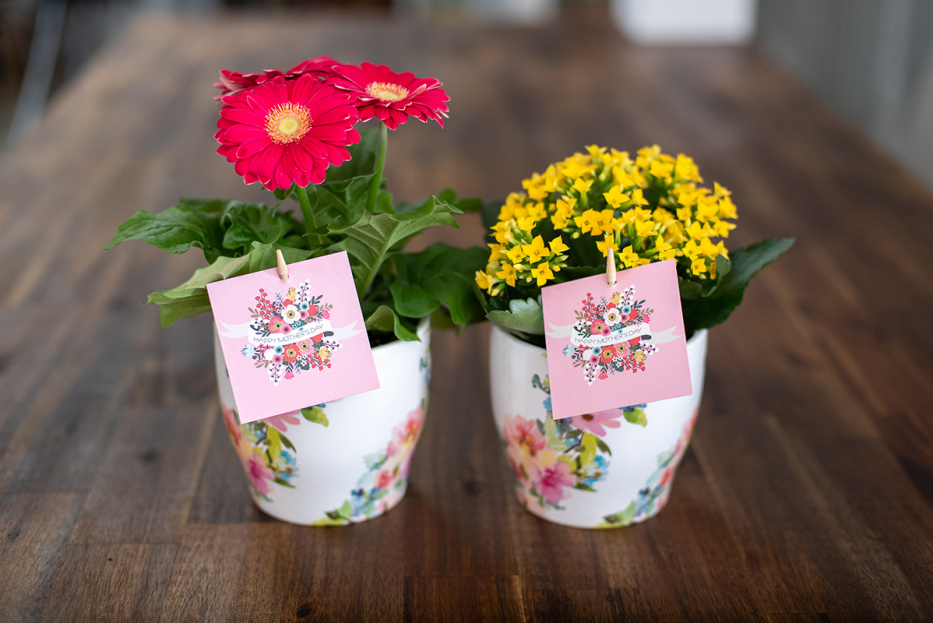 In this article we explore the traditions of Mother's Day and the meaning of flowers.
The Origins of Mother's Day
Mother's Day, or the tradition of celebrating motherhood, is observed in many forms world-wide. The ancient Greeks and Romans held festivals in honor of their mother goddesses. Japan has its celebration of the Empress Kōjun's birthday, and Spain and Portugal celebrate on December 8 by honoring both the Virgin Mary and their own moms.
However, the origin of our contemporary Mother's Day mainly stems from the early European Christian festival known as "Mothering Sunday," dating back to the 16th century. This observance was a time when Christians would return to their local "mother church" for a special service. In the United Kingdom, Mothering Sunday is still celebrated on the fourth Sunday after Lent. Over time, the tradition began to include children presenting their own mothers with small gifts and tokens of appreciation like flowers. The holiday became more secular and gradually faded in popularity before merging with the American Mother's Day in the 1930s and 1940s.
Mother's Day in the United States
In the U.S., the tradition dates back to the 19th century. Ann Reeves Jarvis of West Virginia started "Mothers' Friendship Day" in 1868, bringing together mothers from both the Union and Confederacy as a celebration of peace and reconciliation. Others like Julia Ward Howe campaigned for a day uniting mothers to promote world peace. Albion, Michigan and other localities also developed their own Mother's Day traditions.
Mother's Day became an official U.S. holiday in 1914, largely due to efforts of Anna Jarvis, daughter of Ann Reeves Jarvis. She conceived of Mother's Day as a way of honoring the sacrifices mothers made for their children. In 1914, Jarvis persuaded then President Woodrow Wilson to officially declare that the second Sunday of every May would be Mother's Day. In his first Mother's Day proclamation, Wilson stated that the holiday offered a chance to "[publicly express] our love and reverence for the mothers of our country."
Flowers as Gifts
Although giving fresh spring flowers as gifts was part of the original Mothering Sunday tradition, in the U.S., the first traditional floral gift was a single carnation. A white carnation worn as a badge symbolized that a mother had passed, and a red carnation was used as a symbol of mothers who were still living.
The holiday has evolved since then, but we still give fresh flowers as gifts to show our appreciation. In fact, flowers are the second most popular gift after greeting cards!
What's the meaning behind different flowers?
Gerberas:
With their large, bright, showy blooms in a multitude of colours and petal shapes, gerberas most often represent cheer and happiness. Each colour of gerbera can have its own meaning as well, such as white for purity and innocence, yellow for friendship, red for love, and pink for grace and admiration.
LEARN MORE
Anthuriums:
Anthuriums go by many names, including Flamingo Flower and Heart of Hawaii. Their heart-shaped "blooms" are actually spathes—colourful, shield-like leaves that protect the spadix. These "blooms" last for 2-3 months, and the plant blooms year-round. Their heart-shaped leaves and long-lasting nature make them popular hostess gifts, symbolizing hospitality.
LEARN MORE
Orchids:
Orchids come in a wide variety of colours and can be found around the world. They are prized for their elegant, long-lasting, blooms. Orchids symbolize fertility and virility in western culture, and the Victorians considered them a sign of luxury and refinement. Like gerberas, the colour of the orchid can bear different connotations.
LEARN MORE
Kalanchoes:
These compact, succulent plants with an abundance of blooms in a rainbow of bright hues are perfect for adding colour to any space. Kalanchoes make great gifts because they are resilient to cold and drought and are easy to care for. Their flowers last up to 8 weeks, but they can easily be encouraged to bloom again. Their resilience gives them the symbolic meaning of persistence and eternal love.
LEARN MORE
Did you know?:
•
More phone calls are made on Mother's Day than any other day of the year.
•
American mothers' top picks for Mother's Day gifts were a card, flowers, and/or a special experience with their family, according to a 2021 YouGov poll.
•
According to the National Retail Federation, 72% of shoppers plan to give their moms flowers—only second to greeting cards.
•
Flowers have been scientifically proven to boost moods
Sources: