What is LivingHouse®?
Living House is a brand of naturally grown potted plants specially designed to meet the needs of today's informed consumers, and improve their health, happiness, and well-being.
Our plants are thoroughly tested for resilience, longevity and ease of care, and only our best quality plants are selected.
What are the benefits of owning live plants?
Living plants (unlike artificial plants) have been scientifically proven to have significant health benefits in addition to their visual appeal, including purifying the air, boosting mood, and increasing productivity. Certain species of plants like our Dracaena and Chlorophytum can also remove harmful toxins such as formaldehyde and xylene from the air.
Living plants are also better for the environment. At Living House, we grow our plants using environmentally sustainable methods and technologies. We also specialize in environmentally friendly packaging solutions using recycled, recyclable, and biodegradable materials.
Where do your plants come from?
All of the plants that we produce are sustainably and ethically grown on our farm in Ontario, Canada. We ship our plants directly to our customers using temperature-controlled trucks, to ensure that they arrive fresh.
Whom do you sell to?
We supply wholesalers, garden centres, major retailers, and supermarket chains.
How do I become a wholesale or retail partner?
Wholesalers and retailers are welcome to contact us for more information about our products and custom programs at sales@livinghouse.ca. Please visit our wholesale page for more information.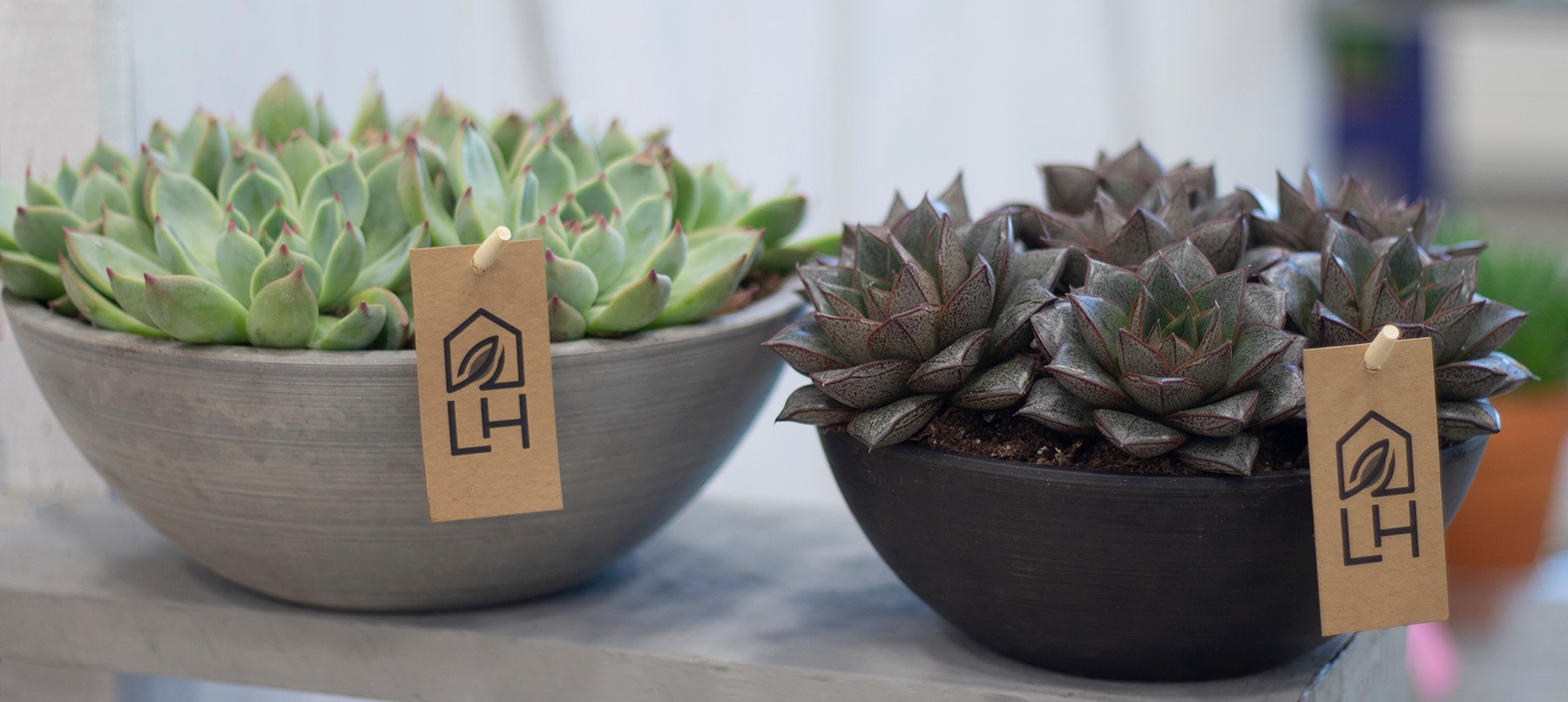 Where can I buy your plants?
Living House plants are available from various major wholesalers and retailers in Canada and the North-Eastern United States. Look for our signature packaging and branded P.O.P. displays in a store near you.
What do the numbers on my plant care tag mean?
We sometimes rate care levels on a scale of 1 to 5, 5 meaning more than average, 3 being average, and 1 being less than average. For example, a rating of 5 for sun means a plant of this type prefers bright, indirect sunlight. A rating of 3 for water means a plant should be watered fairly regularly when just the top inch or so of the soil dries out (depending on plant size). A rating of 1 for water means that this type of plant prefers to have its soil dry out thoroughly between waterings. Please keep in mind that these are just general guidelines and that individual plants will vary in their care needs, depending on their species, the size of the plant, whether the plant is in an active growth period, and environmental conditions (such as temperature, humidity, etc.).
Where are you located?
Living House® is a brand of Bayview Flowers Ltd. We operate out of Bayview's main facility in Jordan Station, Ontario.
What are your operating hours?
Our hours of operation are Monday-Friday, from 8:00 a.m. to 5:00 p.m. (EST), and most holidays (excluding Christmas and New Year's Day).